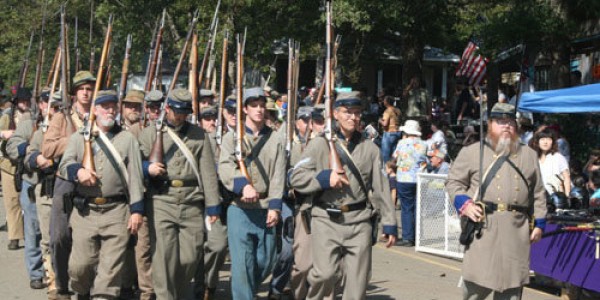 117 E Church St, Andersonville, Georgia
This event is held every year in October. Hundreds of reenactors set up camp and stage mock battles.
This event includes:
mock battle reenactments
sutlers selling goods
a parade
puppet shows
line dancing
Looking for more Civil War events? Read our article about Civil War reenacment in America.