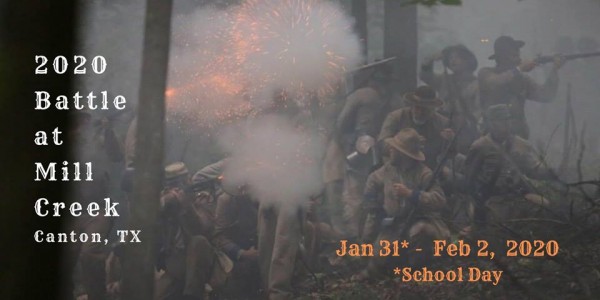 Mill Creek Ranch Resort,1880 North Trade Days Boulevard,Canton, Texas, United States
Visit the Battle at Mill Creek Canton TX reenactment in Texas, also known as 'Battle for Old Mill Station'.
This event includes:
Battle reenactments
Civilian camp
Historical displays and demonstrations
Looking for more Civil War events? Read our article about Civil War reenacment in America.