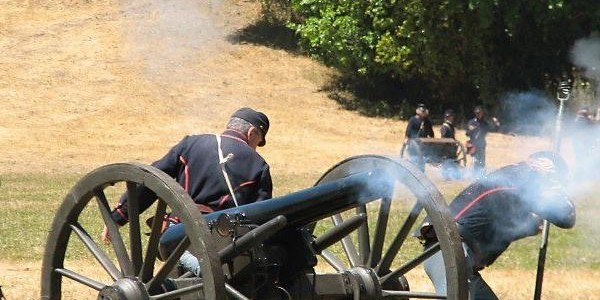 Freezeout road, Duncans Mills, California, United States
History comes to life at the Russian River Valley in Northern California.
This event includes
Period baseball game
Morning parade
Civil war Orchestra performance
Mounted Artillery demonstration
Battle reenactment
Looking for more Civil War events? Read our article about Civil War reenacment in America.
*This post may contain affiliate links. I receive a small amount of compensation when you purchase from my links at no additional cost to you.