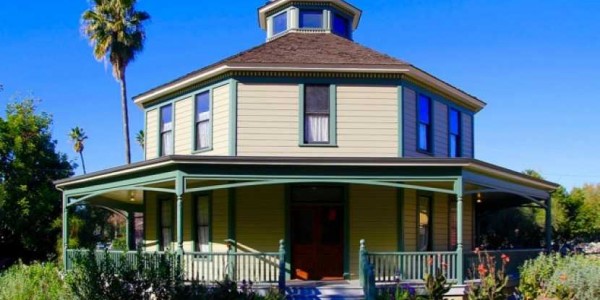 3800 Homer St, Los Angeles, CA 90031, United States
Heritage Square Museum is a living history and open-air architecture museum located beside the Arroyo Seco Parkway in the Montecito Heights neighbourhood of Los Angeles, California, in the southern Arroyo Seco area.
Highlights
Hale house: The Hale House was built in 1887 by George W. Morgan, a land speculator and real estate developer.
John Ford House: The Ford House was built in 1887 as part of a large tract of simple middle-class homes in downtown Los Angeles built by the Beaudry Brothers.
Octagon house: In 1848, Orson S. Fowler, a Yankee individualist and progressive social thinker, published a book entitled The Octagon House: A Home For All. In it, he argued the advantages of an eight-sided house over the standard four-sided variety. Windows on all sides offer more light and better air circulation which, in turn, lowers heating and cooling expenses.
Opening hours
Open on Friday, Saturday, Sunday from 11:30 a.m. – 4:30 p.m.