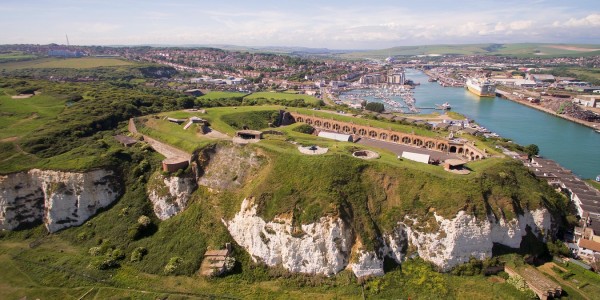 Newhaven Fort, Fort Road, Newhaven, United Kingdom
Newhaven Fort is a Palmerston fort built in the 19th century to defend the harbour at Newhaven, on the south coast of England. It was the largest defence work ever built in Sussex and is now open as a museum.
Some highlights
The lost fort (exhibition): an immersive experience to celebrate Newhavens link to Pre-roman times
A country at war (exhibition): learn more about the Sussex history of WWII in the Sussex Sea & Air exhibition.
Fort tea room: a 1940s tea room with authentic furniture
Discover and explore the fort yourself and find out what's behind each casemate door.