In times of Corona, when you have absolutely no idea when you will be able to go out of the house again and are missing your regular trips to historical and archaeological sites you can still visit them online.
We have selected a list of museums, castles, and historical sites which offer virtual tours, 360° views, or other interesting online experiences. Start your day with a trip to Pompeii and finish your day with relaxing views from Stonehenge.
Stonehenge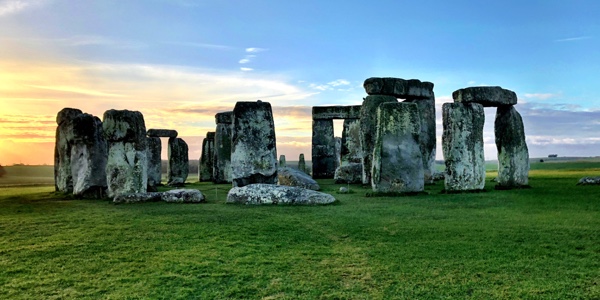 Book Tip: Stonehenge: The story so far
Stonehenge is a mysterious prehistoric monument in Wiltshire, England, which was constructed from 3000 BC to 2000 BC. Currently, we do not know who built this monument, or why they built it. But it is a common belief that it was built by druids.
You can take a virtual tour inside Stonehenge with 360° views and select hotspots to learn more about that part of the monument or you can visit the skyscrape view and see live views from the sky above Stonehenge.
Pompeii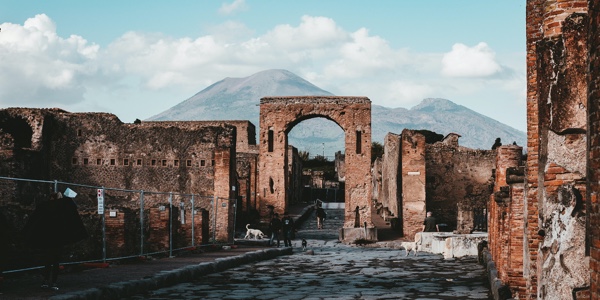 Book tip: Pompeii: An Archaeological Guide
Pompeii was an ancient Roman city located in Pompei near Naples in the Campania region of Italy.
When Mount Vesuvius erupted, the city became buried under ash. This preserved a lot of the city and allows us a glimpse into the 1st-century life in the Roman world.
You can walk around in Pompeii with google street view with 360 panoramic views and learn more about Roman life.
Visit Pompeii on Google street view >
Windsor castle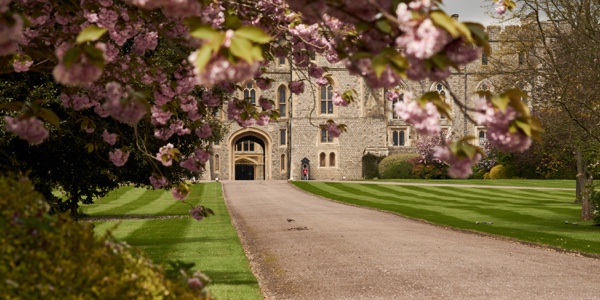 Windsor Castle is an 11th-century castle and a royal residence in Berkshire. It is known for its long association with the English and later British royal family and for its architecture.
Explore the beautiful castle with multiple virtual tours, guiding you through the Waterloo chamber, the Crimson Drawing Room, and the State Banquet. You can also click on the hotspots to learn more about it.
Take a stroll through the castle >
Edinburgh Castle
Edinburgh Castle is an impressive historic fortress, set upon a massive rock which has obvious strategic and military advantages. There has been a royal castle on the rock since at least the reign of David I in the 12th century, and the site continued at times to be a royal residence until 1633.
Visit Edinburgh Castle through a Google Arts & Culture virtual tour and learn more about the different parts of the castle.
Old Sturbridge Village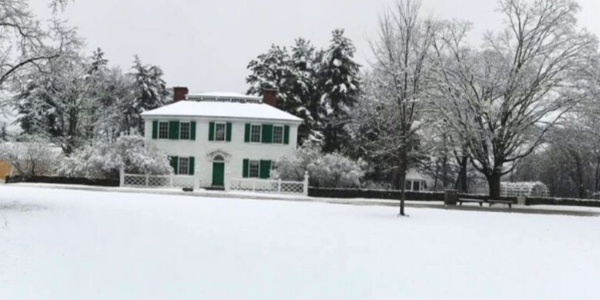 Old Sturbridge Village is a living history village that takes place in the 1830s, in a rural New England village. The village has at least 50 historical buildings: a farm, watermill, school, the Thompson Bank, a herb garden, and more.
The village doesn't really offer a virtual tour but they have a 'virtual village' where day post daily updates about life in the village at this time.
Tewkesbury Abbey
Tewkesbury Abbey, the Abbey Church of St Mary the Virgin, Tewkesbury, in the English county of Gloucestershire, is a parish church and a former Benedictine monastery.
The Abbey offers an interactive tour on its website where you can click on hotspots to find out more.
Fonmon Castle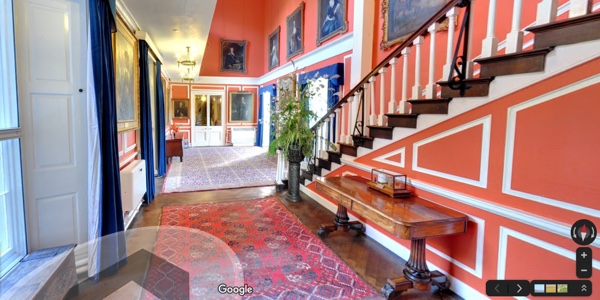 Explore Fonmon Castle, a fortified medieval castle near the village of Fonmon in the Vale of Glamorgan and a Grade I listed building.
You can walk around inside Fonmon Castle and explore its gardens and rooms with 360° views on google street view.
Blenheim Palace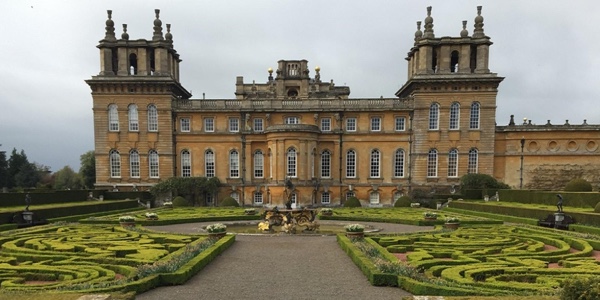 Blenheim Palace is a monumental country house in Woodstock, Oxfordshire, England. It is the principal residence of the Dukes of Marlborough.
You can visit this country house from your couch with 360° views of every room, join live streams, or virtual tours with a virtual reality headset. They offer 3 tours to use with your headset, one with audio, one about nature and one to explore art in the house.
Hadrian's Wall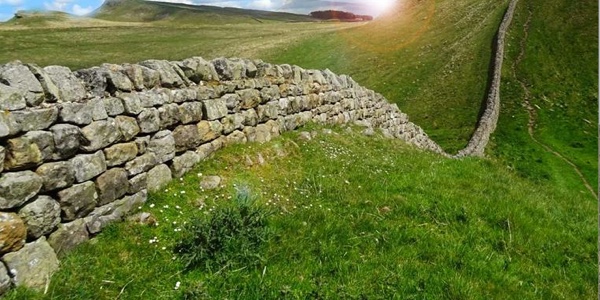 Book tip: Hadrian's Wall: History and Guide
Hadrian's Wall was a defensive fortification in the Roman province of Britannia, built to guard the wild north-west frontier of the Roman Empire, begun in AD 122 in the reign of the emperor Hadrian.
You can get a glimpse of Hadrian's wall in a 360° view video on Telegraph Travel. Try moving the video around to see Hadrian's wall from all sides.
Ironbridge Gorge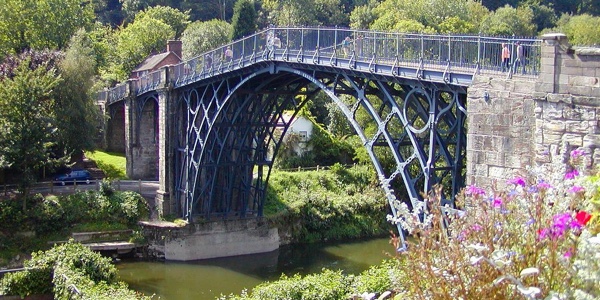 The Ironbridge Gorge is a deep gorge, containing the River Severn in Shropshire, England, and an award-winning World Heritage Site. The site was very important during the industrial revolution.
They don't offer real virtual tours but you can view some of their collections online and they offer virtual learning and writing challenges for children.
Roman baths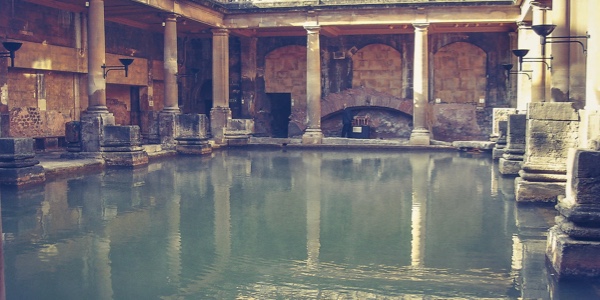 The Roman Baths are a well-preserved thermae in the city of Bath, England. The temple was constructed in 60–70 AD and the bathing complex was gradually built up over the next 300 years.
To learn more about the Roman Baths from home you can walk through it on google street view or do a virtual tour in the 3D model with multiple hotspots.
Château de Crèvecoeur-en-Auge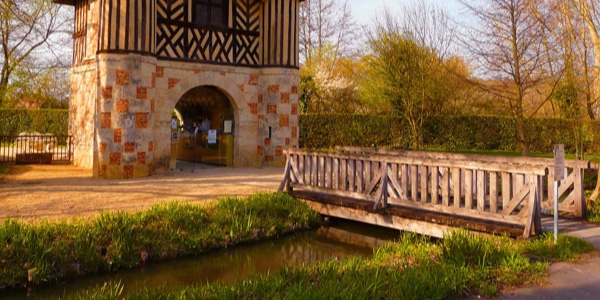 Château de Crèvecoeur-en-Auge is preserved Medieval site with a fortified castle, surrounded by water, and with multiple historical buildings.
The Château offers an audio tour in multiple languages. You can download the izi.TRAVEL or listen to these tours online.
Listen to Château de Crèvecoeur's history >
Culloden Battlefield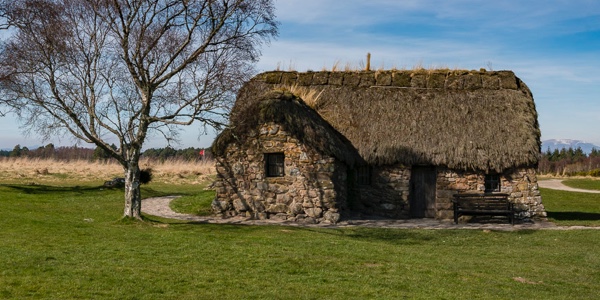 Book tip: Culloden Tales: Stories from Scotland's Most Famous Battlefield
Culloden Battlefield is the site of the bloody last battle of Jacobite Rising, with a visitor centre and interactive exhibition.
You can listen to a detailed audio tour of the battle of Culloden and of its artifacts on izi.TRAVEL.
Learn more about this battle >
Genesee Country Village and Museum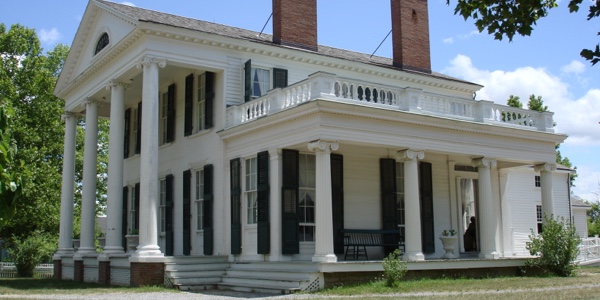 The Genesee Country Museum is the largest living history museum in the New York state. The museum has three separate parts, all set at different periods: the pioneer settlement from 1790 to 1820; the center village from 1830 to 1860; the gaslight district from 1860 to 1900.
You can take a virtual tour on the website with audio files to get a real feel of the village and museum. You can walk around in almost all of the buildings in the village.
Mission San Luis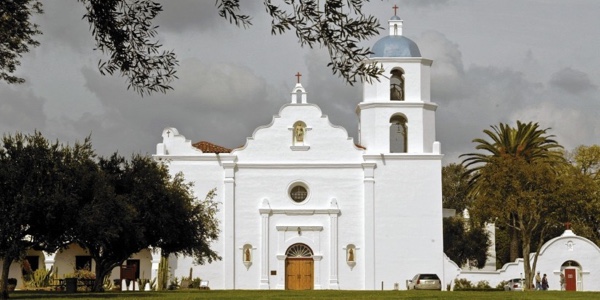 At Mission San Luis you will visit a mission in 1703, where Apalachee Indians and Spanish settlers lived together.
Be sure to check out the virtual tour on their website to get an immersive virtual experience of the museum, with hotspots with images and videos to learn more about each part of Mission San Luis.
Mount Vernon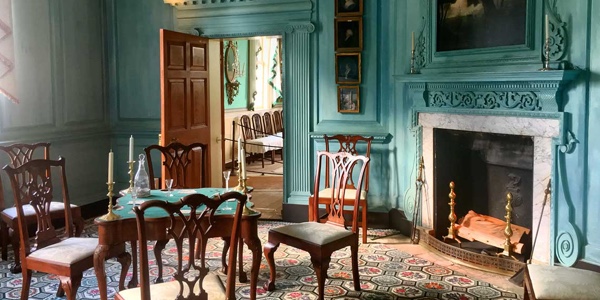 Mount Vernon was the plantation of George Washington and his wife, Martha Washington. The estate is situated on the banks of the Potomac River in Fairfax County, Virginia.
Mount Vernon offers a very detailed virtual tour with many hotspots with extra information, images and videos. You can see Mount Vernon on the outside but you can also step into the rooms.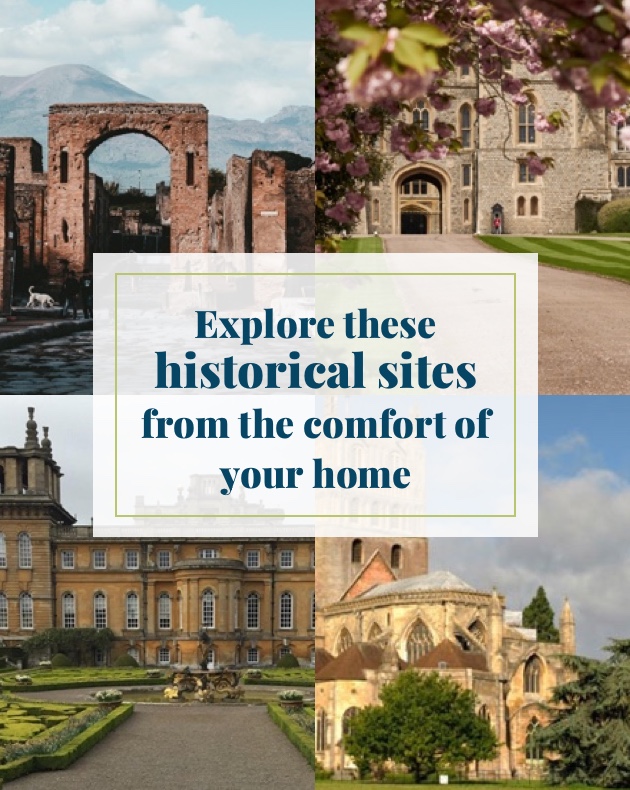 *This post may contain affiliate links. I receive a small amount of compensation when you purchase from my links at no additional cost to you.